Junior State Basketball Championship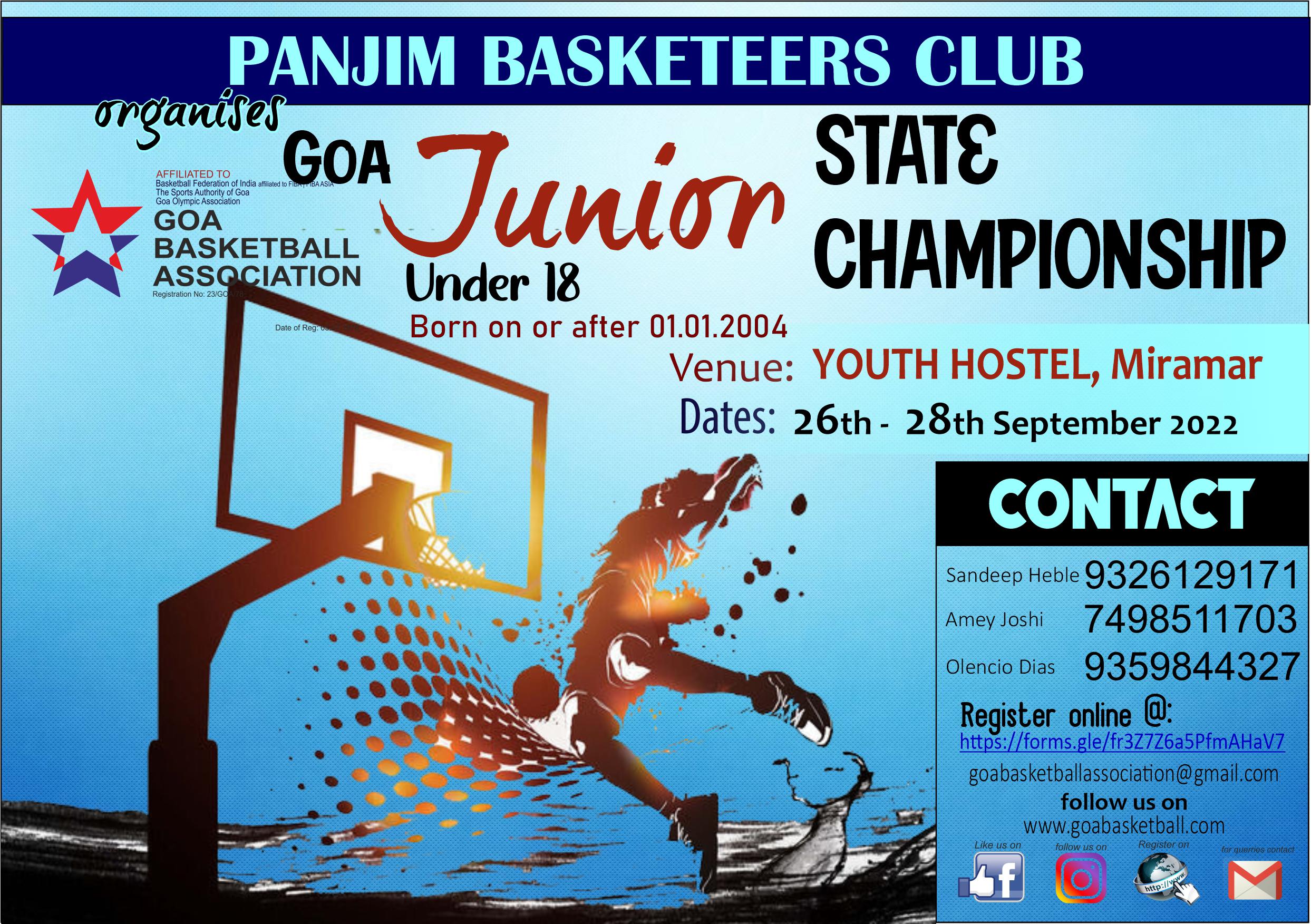 Panjim Basketeers Club along with Goa Basketball Association will be organizing the Junior State Basketball Championship from 26th to 28th September 2022 at the Youth Hostel, Basketball Court, Miramar, Goa.
All clubs, teams, Colleges, Higher Secondaries and Schools with players born on or after 01.01.2004 are eligible to participate. Kindly submit your entries to the Google form:
https://forms.gle/fr3Z7Z6a5PfmAHaV7 or whatsapp only to Sandeep Heble (9326129171), Olencio Dias (9359844327) or Amey Joshi (7498511703) by 12 noon 24th September 2022. The selected players will be part of the state camp and represent Goa at the National Championship to be held in Bhilwara, Rajasthan from 13th to 16th Octorber 2022.