SAACHIA NATHAN makes Goa Proud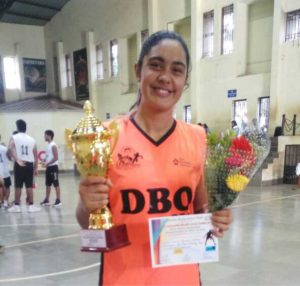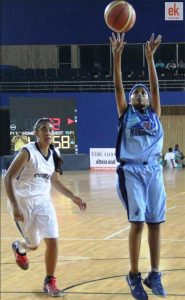 Goa's player Ms. Saachia Nathan has proved that personal determination and grit can get one to heights one can dream of.
After almost two decades, Ms. Saachia Nathan was the first to be selected in the National Coaching Camp (NCC) of the Indian U18 Women's Basketball Team at Sree Kanteerava Indoor Stadium, Bangalore. The NCC will be held from 20th August 2018 to 13th September 2018 and from 29th September to 26th October 2018 in preparation for the FIBA U18 Women's Asian Championship 2018 to be held from 28th Oct to 03rd Nov 2018 in Bengaluru.
"Saachia has been a special golden child" as Jason Nathan, her father puts it. She began her Basketball career rather late in her village school – Lourdes Convent in Saligao. It was the constant watchful eye of her first coach, Ms. Maria Helen Pinto, who got her to first get a grip on the ball. From the first state Championship she performed in 2014, in South Goa, Saachia was selected among the probables and represented Goa in the Under-14 category. There was no looking back since then.
After her schooling, she had the opportunity to join in the DBO and AOA Academy Basketball Camps, and was part of the DBO Basketball Team. As a student in Don Bosco Higher Secondary School, she represented her school. She was a member of the Federation Cup Goa Team in March 2016 as the youngest player on the squad.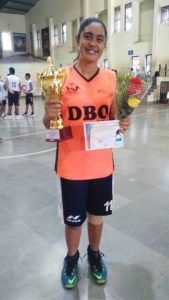 The real change camp about, with an exchange program initiated by GBA and AOA Basketball Academy, where young talent would spend a few days in Shanthal Jyothi Public School, in Muttom, Idukki District, under the guidance of Coach and FIBA Commissioner Dr. Prince Muttam. The first exchange program with 34 children created such an impact on Saachia that she decided to join the school and develop her basketball while not giving up on her academic studies.
Hardly a year into this tough choice of her life, Saachia was picked up by the selectors of Khelo India for the National Camp with a scholarship, and soon thereafter, at the National Coaching Camp.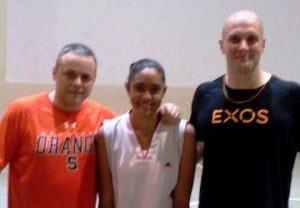 Hours of practice and dedication, and above all the choice to sacrifice much for the passion of her heart, notwithstanding the numerous discouraging voices Saachia has not begun the dream run of her life at an early age. The support given by her family Jason, Grace, Shimei, Shimron and Jason Jr, added to spark in her life.
Being selected as part of the India U18 Squad is not of major concern, but making the best of every moment and rising up to the occasion as she has always done in this short span of time is of utmost concern now!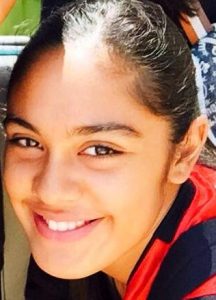 The Goa Basketball Association, wishes to congratulate her and at the same time be grateful to her, for getting Goa recognised in the national talent, as one that has great potential.