Ball Handling Challenge Videos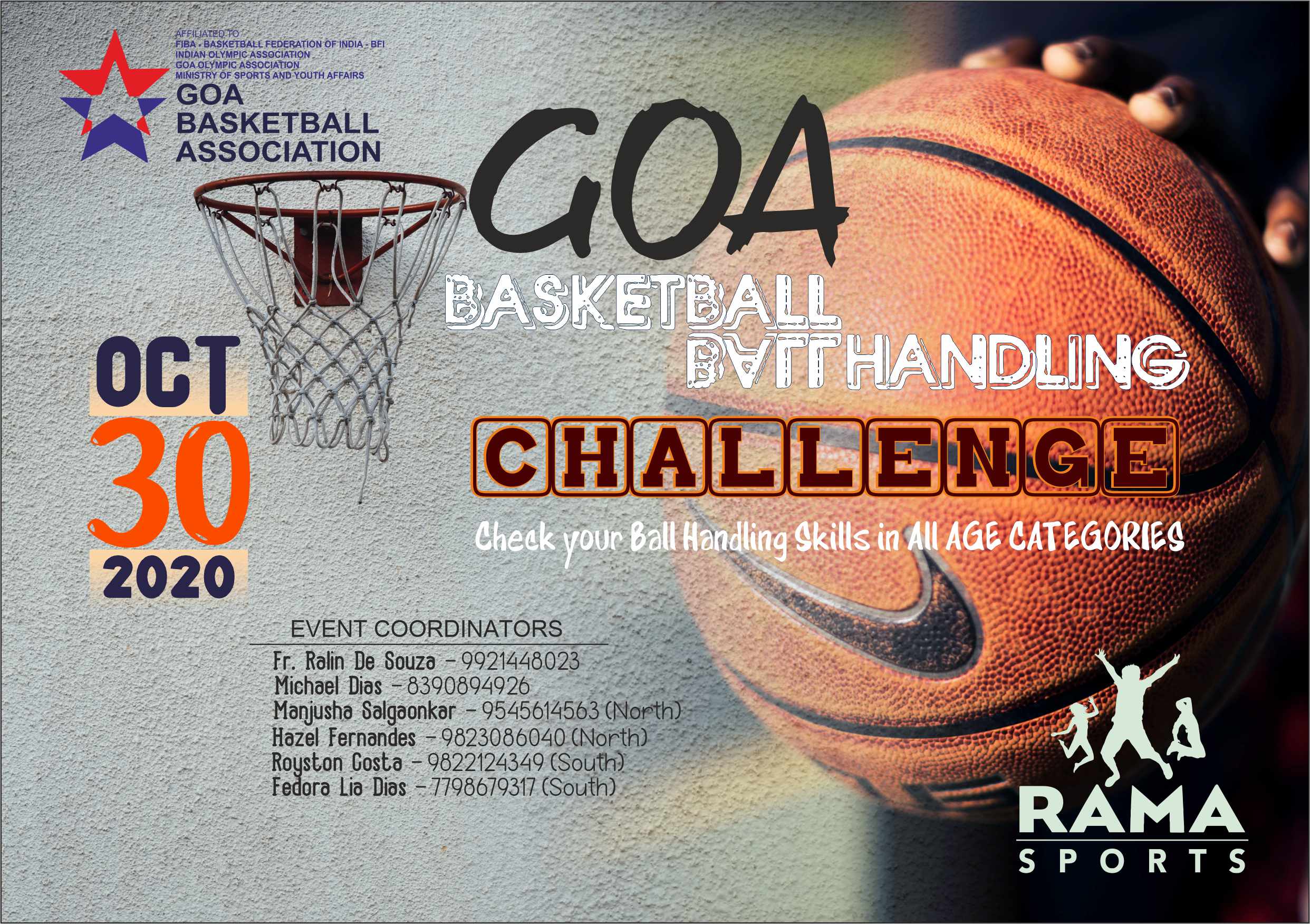 The All Goa Basketball Ball Handling Videos have been released for the different age categories in the Boys and Girls section. Each Category Video includes a video with description a slow motion demo and a regular paced video, the participants are expected to observe the Demo video and make a video of their own in the stipulated time frame. These videos are then required to be mailedto: goabasketballassociation@gmail.com.
The registration to the event is announced on another post and all participants need to register before upload your own videos. Confirmed entries are those which have paid their registration fee, either on google pay or via the various coordinators of the event around Goa.
This event is organised in collaboration with 'Rama Sports' who have planned a National level 16-cities Competition where Goa will also participate and scheduled to happen on the 14th November 2020. In preparation to this event, Goa Basketball organised this event, to motivate the age category youngsters to be part of this venture and brush up their ball handling skills despite the lockdown.
The videos for reference are as follows:
Here are the
GOA BASKETBALL BALL HANDLING CHALLENGE 2020
Videos you need to imitate
Under -10
https://youtu.be/iVHBv3Ca07U
Under-12
https://youtu.be/BujfUYfxKMw
Under-14
https://youtu.be/o_jwspQh0rU
Under-16
https://youtu.be/CdDKgXsblVg
Under-18
https://youtu.be/mCK6a0oC4E8
Make your own video and mail it to _goabasketballassociation@gmail.com
before 6PM 31st October 2020
Participants are expected to save their videos with the following name: name_under-10(age category)_Boys/Girls.