DBO Fatorda Boys  & SONICS Girls are state Sub-Junior Champs
DBO Fatorda boys and Sonics girls made convincing wins in the finals of the state Sub-Junior Basketball Championships organized by Aliens Basketball Club, at Don Bosco Oratory, indoor basketball court, Panjim here today.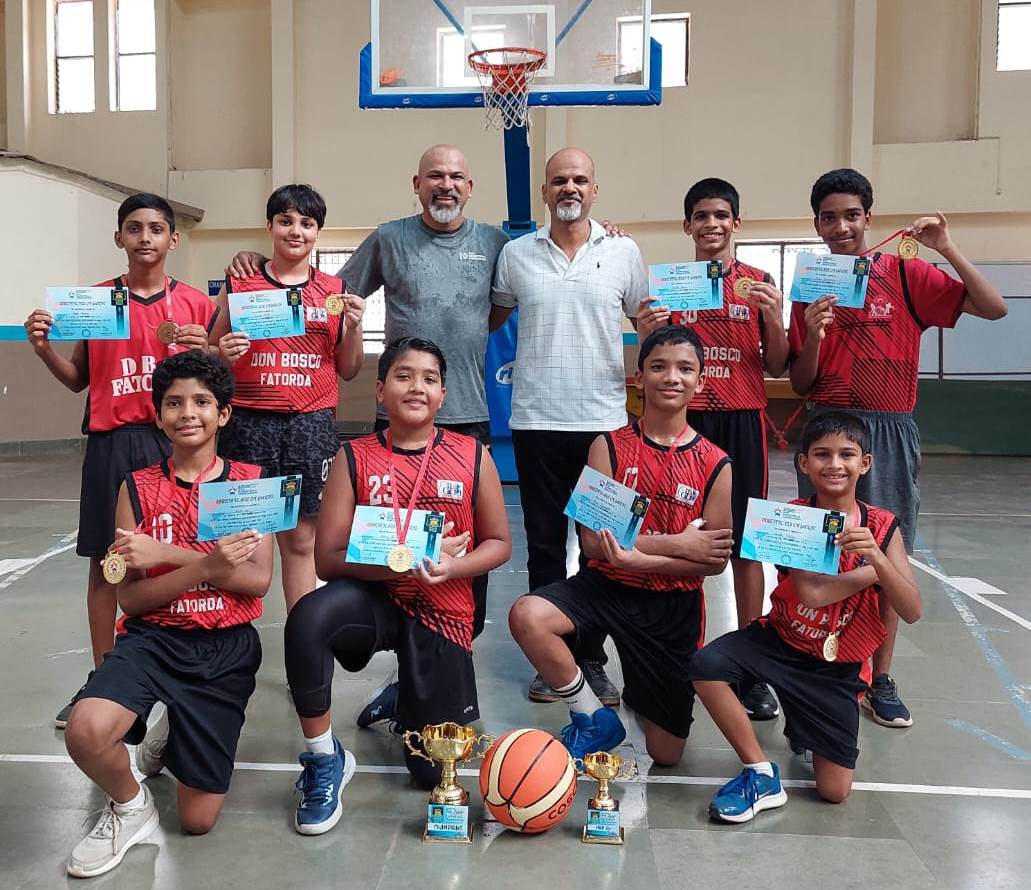 DBO Fatorda boys took an early lead with St. Britto's of almost 15 points in the first two quarters. Britto's managed to close in the gap to just 4 baskets in the end of 3rd quarter and would have managed a close finish.  But Sean Fernandes who was rightly awarded the MVP put 6 quick baskets to turn the tables on St. Britto's 49-26. Sean Fernandes (30) and Nolan Fernandes (11) played well for DBO Fatorda, while Ashton Dias (16) and Nathan Santana Souza (6) kept the nerve for St. Britto's.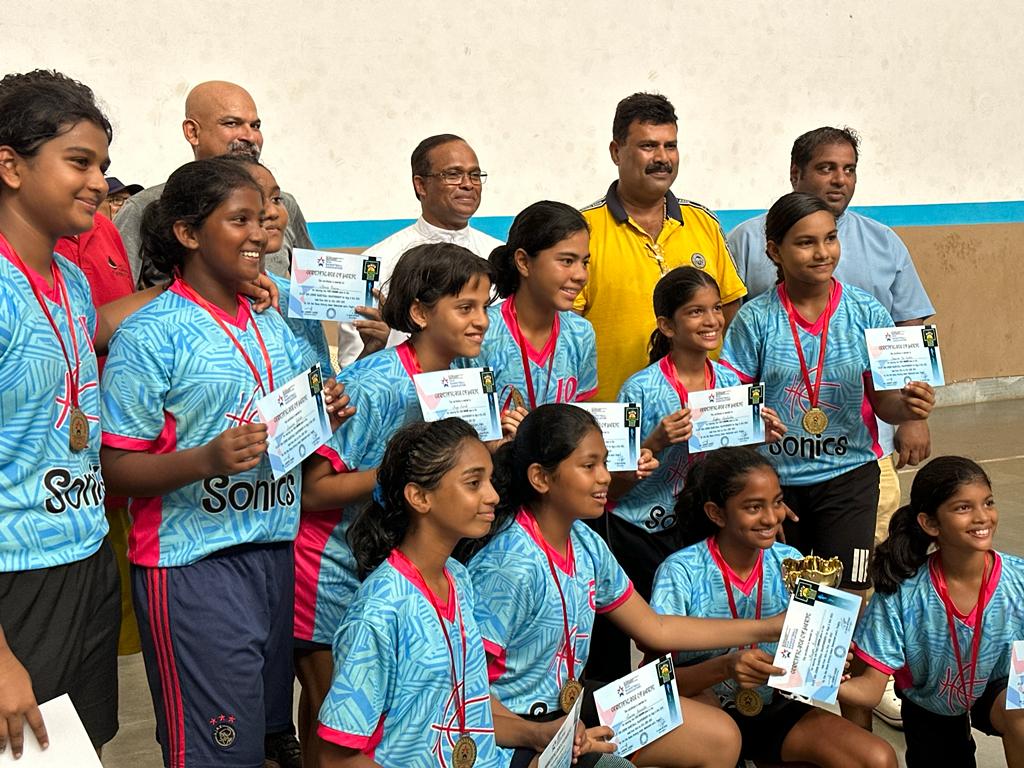 In the girls finals, Sonics girls kept a strong pace from the beginning to gain their convincing victory 45-16.The trio of Kim D'Souza (13), Eneira Fernandes (12) and Keiya Fernandes (9) dominated for Sonics while Siddhi Kondle (8) and Prema Pillai (4) played well for Sharada Mandir School.
The championship was organized by Alien's Basketball Club who have been dedicatedly organizing Basketball events last 30 years. The chief Guest, Fr. Avin Carvalho, Rector and Principal of Don Bosco Fatorda, gave away the medals, certificates and trophies.
Picture Credits:
Pic01: The Sub-junior girls champs SONICs with the chief Guest Fr. Avin Carvalho, Principal and Rector of Don Bosco Panjim, along with Mr. Andrew Cardoz the president of Aliens and other officials. Pic 02: The Don Bosco Fatorda Sub-junior team, the Champions along with their Coach, Royston Costa.