GOA STATE SUB-JUNIOR TEAMS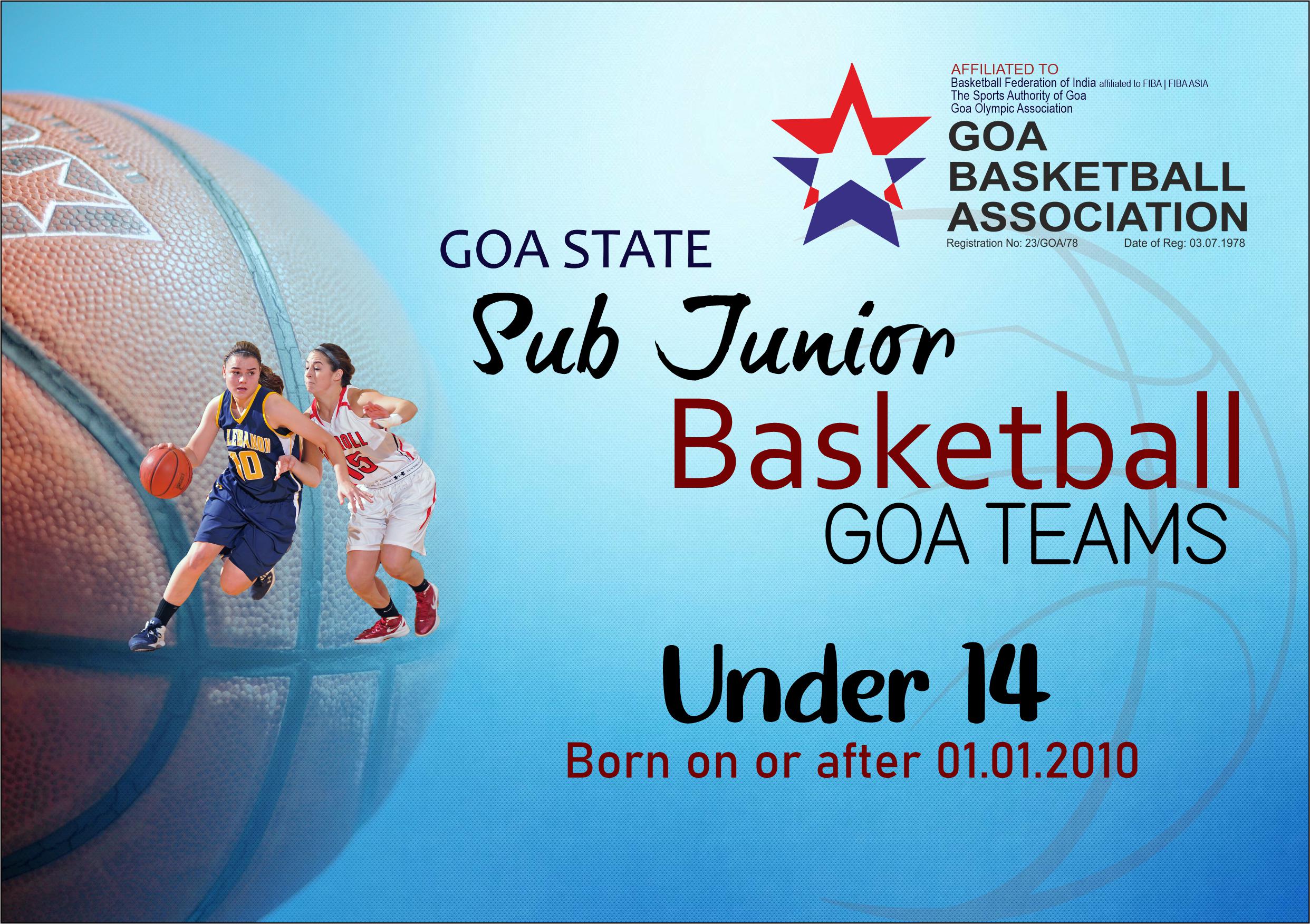 Goa Basketball Association has announced the final list of the Goa State Basketball Teams for Sub-Junior Teams of Boys and Girls to participate at the 47th Sub-Junior National Championships in Pondicherry, from 3rd to 9th August 2023.
48 Sub-junior cagers turned up for the selection trials held at Don Bosco Oratory, indoor courts on 19th July 2023.
The Team are as follows:
BOYS: Nathanael D'Cunha, Daniel Rodrigues, Shritij Kadri,  Aaron pinto, Nigel Carvalho, Cayton De Souza, Valentino Alvares, Vedant Sawant, Nolan John Fernandes, David Byron Xavier, Sean Bosco Fernandes and Bradley Zuzarte.
GIRLS: Siddhi Kondle,  Prema Pillai,  Winoshka D'Silva, Asmita Deshpande, Ace Moraes,  Sanya Costa,  Riana D' Costa,  Kim D'Souza,  Eneira Leisha Fernandes, Keiya Marie Furtado Fernandes, Ilcha Nalawde and Keira Pereira.
Mr. Olencio Dias will be the head of the contingent and the Head Coach. Details of the camp and the travel will be intimated personally to the players on whatsapp. For any further clarification please emailto: goabasketballassociation@gmail.com .