Selection Trials for NATIONAL GAMES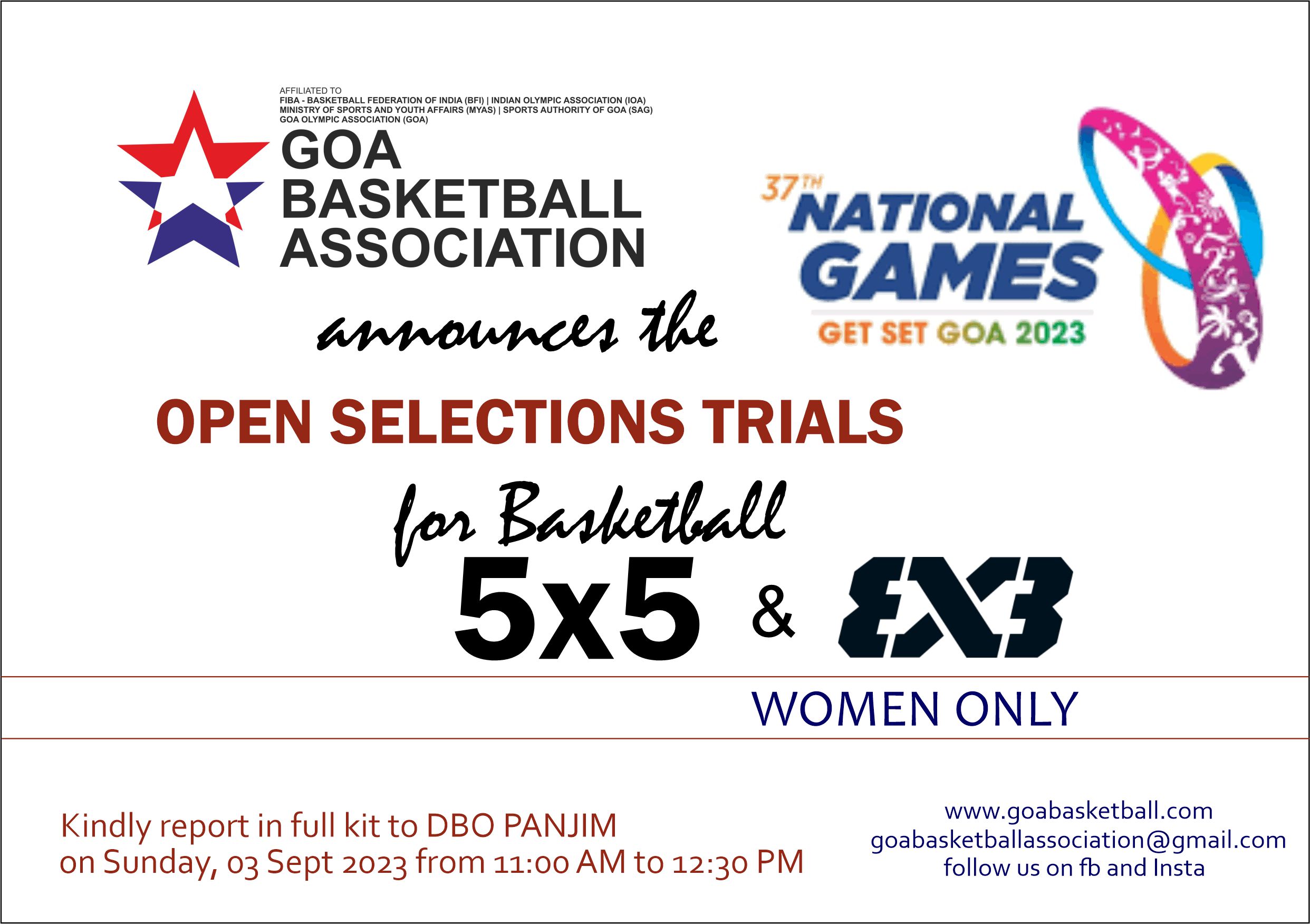 Goa Basketball Association will be holding the Open Selection trials for Women Only on Sunday, 3rd September 2023 at Don Bosco Oratory indoor Basketball Court, Panjim from 11:00 am to 12:30 pm. The selection committee will short list 16 players for the 5×5 format and 6 players for the 3×3 format to be held for the National games. The venue and schedule of the camps will be announced soon.
Those interested women, are requested to report in full kit at the selection venue on Sunday.
Goa Basketball is getting all set for the National Games to be held from 25th Oct 2023 in Goa. With the games being held in Goa, the goan cagers have to rise up to the occasion by gaining the prestigious 8th slot and playing with the top talent in the country.
Last week the Selection trials of the Men's was held wherein a total of 16 players were selected for the 5×5 and 6 players for the 3×3 format of the game..