SENIOR STATE BASKETBALL CHAMPIONSHIP 2022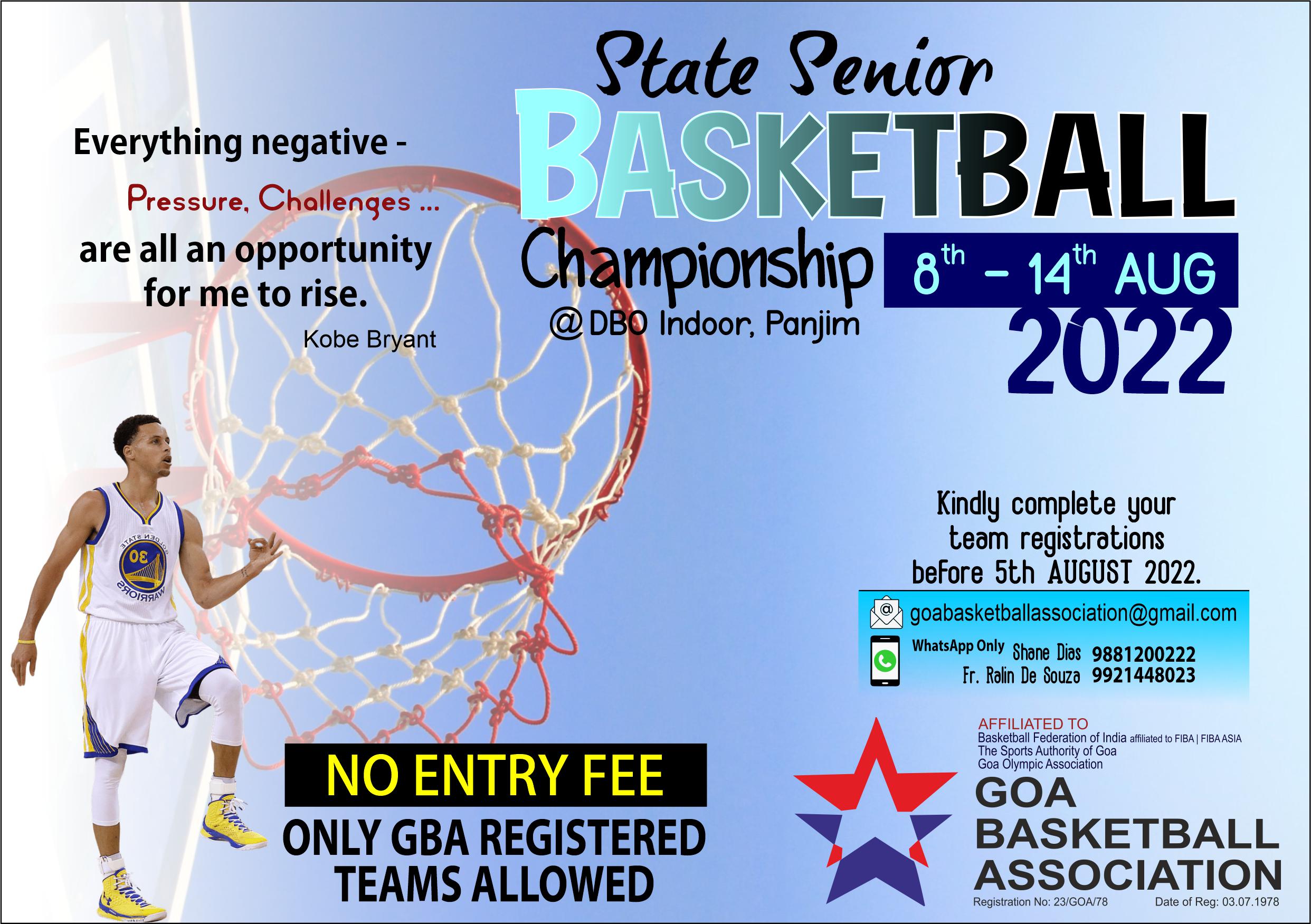 The Goa Basketball Association announces it Senior State Basketball Championship to be held on 8th to 14th August 2022, at the Don Bosco Oratory, Indoor Basketball Court, Panjim. All registered and interested teams are requested to register the teams with GBA on its portal and fill the registration form available on goabasketball.com.
Those teams/clubs that are not yet registered with GBA can do so by just emailing their details to the goabasketballassociation@gmail.com and be guided with the required procedure. The GBA has already set in place its tournament protocols, and registration processes which are available on the website and will be strictly adhered to for the state championship.
Aware of the dangers of the pandemic, the players and teams are requested to maintain all official regulations and protocols during the State Championship. No last minute entries will be allowed. Last date for registration is 5th August 2022, and the fixtures will be informed and published on 7th August 2022.
Registration can be done directly via the google form: https://forms.gle/dC1P3TSsSwkq6ZZL7. Those teams that have not yet registered are requested to complete their annual registration with the usual nominal fee of INR 1000/- for 12 players and an additional charge of INR 100/- per player for the substitute players. In any case, as per deliberations, no team will be allowed to register more than 20 Players per team.
The Tournament Protocols, Player registration rules as approved by the GBA are available on the website, and will be strictly adhered too. Kindly follow the protocols as published.
For any query, you can contact [WhatsApp]: