SONICS and INFIKNIGHTS are 3×3 Basketball Champs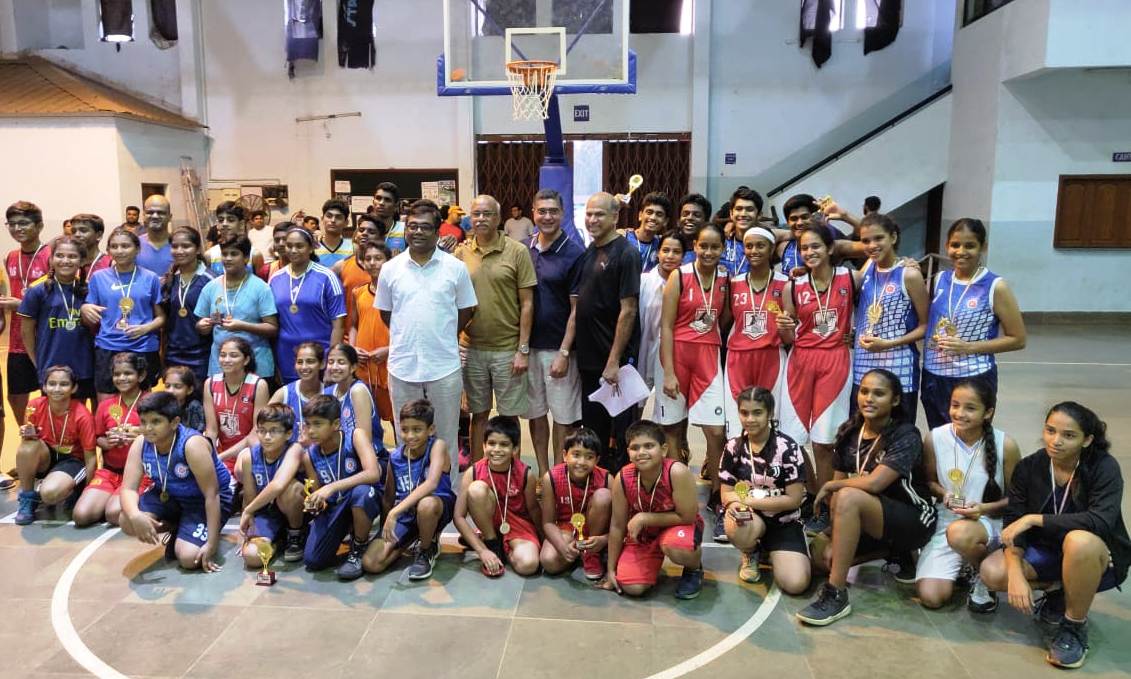 In a four day 3×3 Basketball Jam 2020 over 45 teams in different categories (under-12, 14, 16, 18 and Open) participated and played league and knock-out series. The 3x3f Jam was held at the DBO indoor court, from 23 to 26 Jan 2020. The fast format of the 3×3 Basketball tourney was the first organized with the Official 3×3 Spalding Ball. GBA is in the process of signing up a mutual agreement of collaboration with SPALDING Balls along with Vector X who are the official manufacturers  and distributors in India.
In the Men's Championship, Kirk Duarte pulled in a thriller with quick baskets at crucial moments to steal the game away from the favourites of the finals – Steelers. The game moved neck to neck and both teams creating equal opportunities. In the end of the play time, Sonics took the championship with a 2 point lead, 16-14.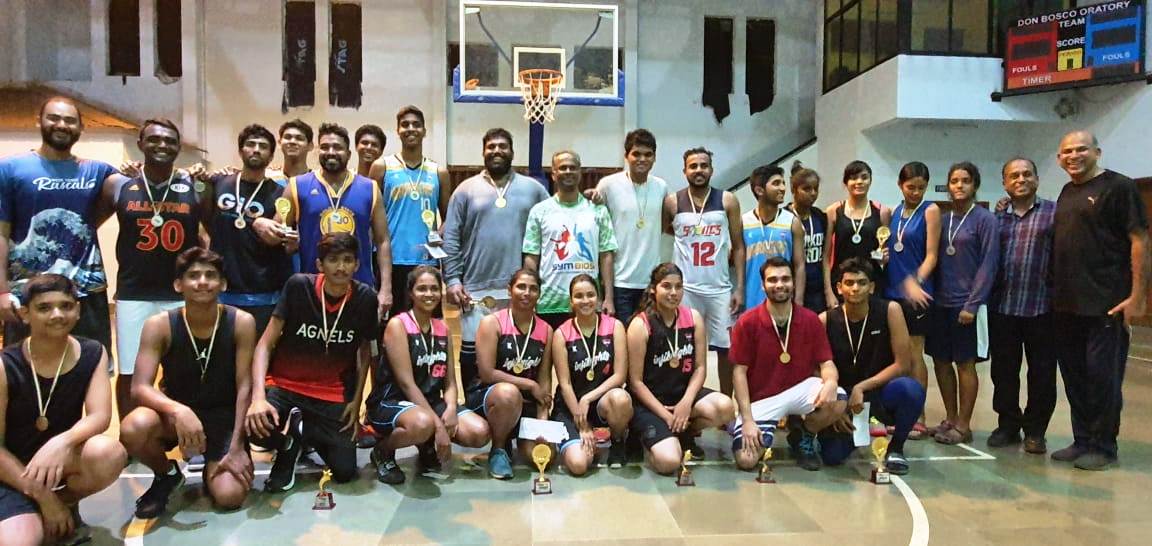 In the Women's Championship, Infi knights from Margao proved their supremacy once again winning the title, in a low scoring game against SKSC Ballers, 5-3. Rachel Raposa scored all the five points for Infiknights and was awarded the MVP of the finals.
In the under 18 Boys, Margao Dukes defeated YMCA Warriors 15-13 to claim the Junior title at the 3×3 Jam. Despite the early 6 points lead by YMCA Warriors, the Margao Dukes kept their nerve to pull a win at the end. In the Under 16, Sharada Mandir defeated YMCA Warriors 8-6 in the boys section and Sharada Mandir beat Chubby Cheeks 6-1 in the girls section.
In the under 14 category Kamikaze defeated DBO Fatorda Teens 6-4 in the boys section and Shootings Stars Margao, beat Sharada Dashing Damsels, 2-0 in the girls section. In the under 12 category, Sharada Mandir beat DBO Fatorda cubs 6-2 and Red Rangers beat Black Panthers 4-2. The Chief Guests were Fr. Clive Telles sdb, the Vice Provincial of the Salesian Panjim Province and Fr Joaquim Lobo, the Manager of Don Bosco College. Other dignitaries present were Shri Girish Lotlikar (President), Fr. Ralin De Souza (Secretary), Royston Costa and Helen Pinto (Ex. Members), Olencio Dias (Vice President).