State SUB-JUNIOR Basketball Championship 2022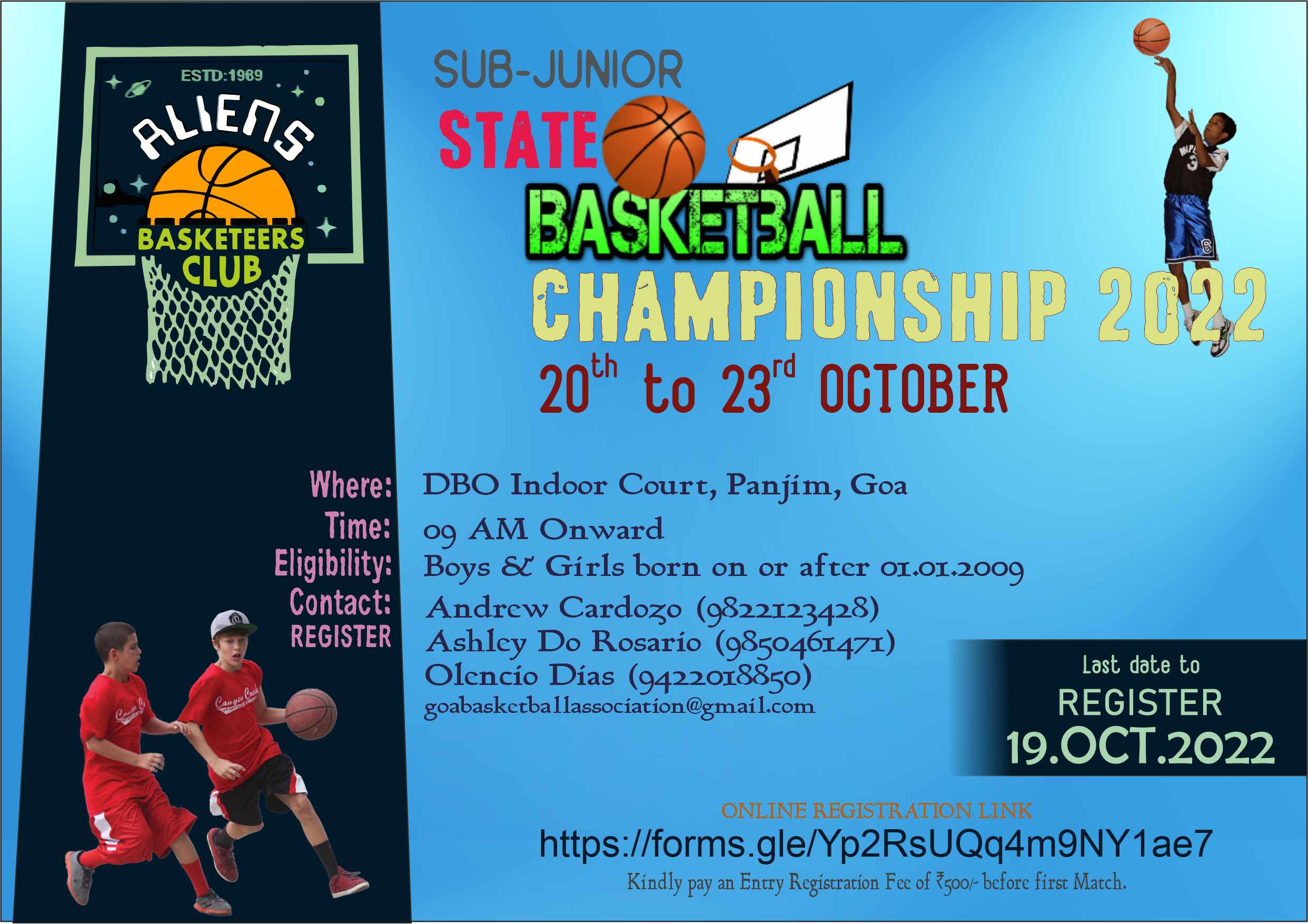 Aliens Basketball Club is organizing the Sub-Junior State Basketball Championship 2022 at the Don Bosco Oratory, indoor Basketball Court in Panjim. This is the 29 year in succession that Alien's has been consistent in conducting a basketball championship, barring the 3 years due to the pandemic. The championship will be held from 20th to 23rd October 2022. All the matches as is customary for junior age categories, will be held from 09.00AM onwards till 04:00 PM.
The selection committee headed by Shri. Shane Dias will shortlist players for the state Tournament. A Open Selection trials will also be announced shortly to accommodate those players unable to participate the championship through any registered team.
All institutions, clubs, teams are requested to form teams with players born on or after 01.01.2009. Teams that wish to register can mail directly to goabasketballassociation@gmail.com or whatsapp to the nos on the event graphic. The registration form is also available on: https://forms.gle/Yp2RsUQq4m9NY1ae7
The 47th Sub-Junior Nationals will be held in Kangra, Himachal Pradesh from 14th to 21st November 2022. For any queries and clarifications kindly mailto goabasketballassociation@gmail.com.