Don Bosco School and Sharada Mandir are Mini Basketball Champs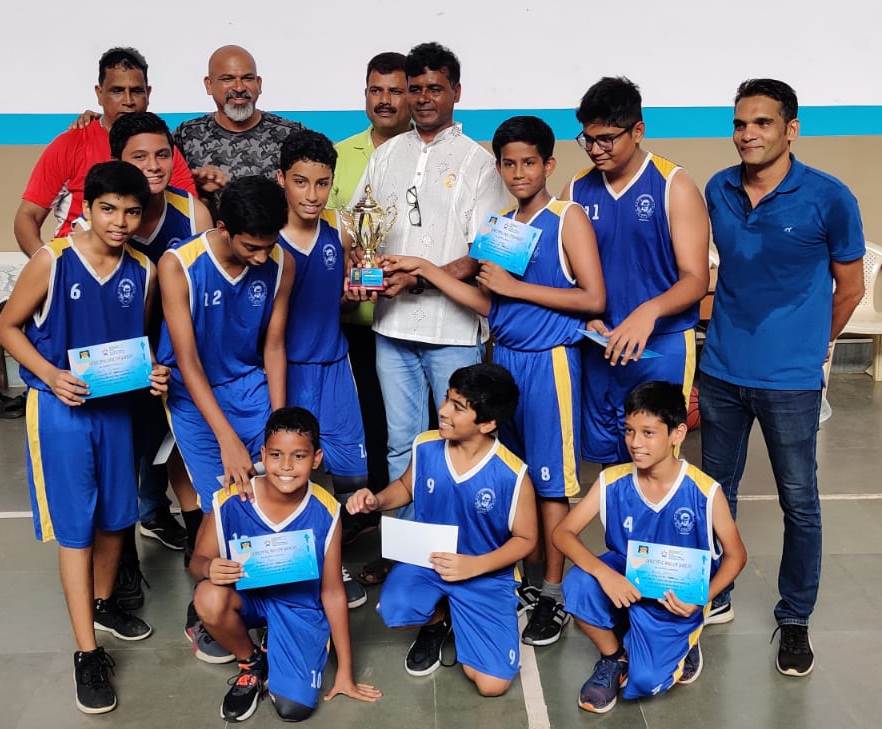 Don Bosco High School Panjim, and Sharada Mandir School claimed titles at the state Sub-Junior Basketball Championship held at Don Bosco Oratory, Indoor Basketball Court, last morning (22nd Oct). The Championship was organized by Alien's Basketball Club, under the aegis of Goa Basketball Association.
In the girls finals, the well-built Sharada Mandir players had a physical advantage in their favour which they monopolized in the whole match, easily winning the title 30-8. Nora Martins (8 pts) was selected as the MVP of the girls event was the highest scorer, with Juriel Gomes Pereria (8 pts) ably supporting her. Nuela Dias (4 pts) and Winoska D'Silva (4 pts) played well for Fatimites B.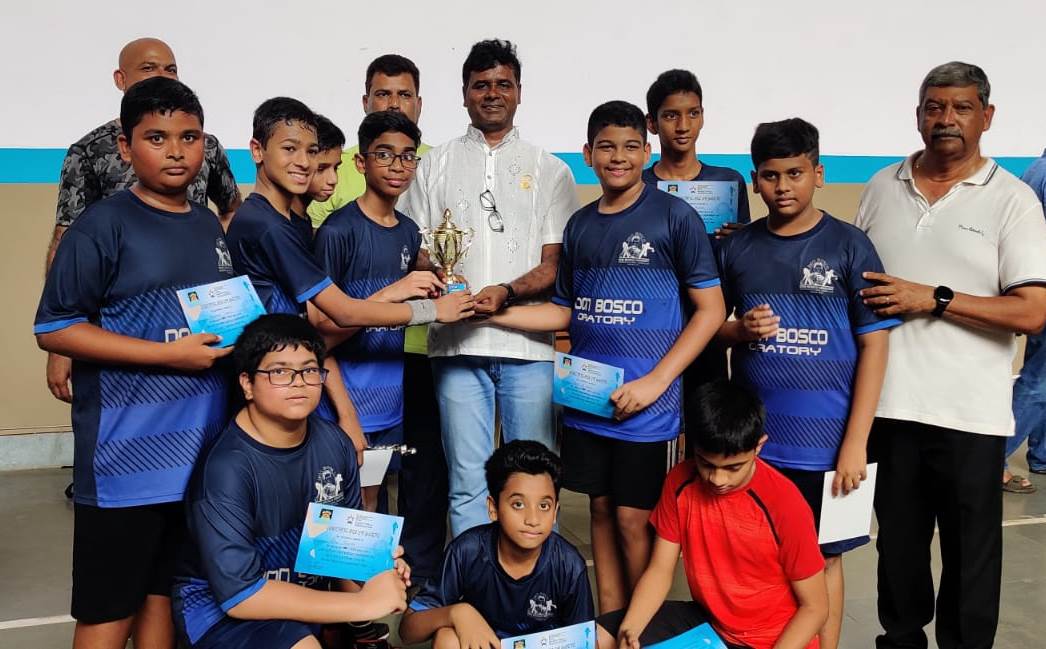 The DBO Panjim and Don Bosco School had a close fight till the 3 quarter, where Don Bosco School was just 1 pt ahead of DBO after trailing by 5pts. With key players like Kayden Mendes (7pts), Roy De Souza (3pts) and Roger Xavier being fouled out, DBO lost all its steam conceding the title in favour of Don Bosco High School 23-16. Aiden Fernandes (10pts) and Kevin De Souza (6pts) played well for Don Bosco School while Kayden Mendes of DBO was awarded the MVP of the event. Pic Captions: The boys and girls winners of the State Under-14 Championship receiving their awards at the hands of Bro James Marcus, Director DBO Panjim.