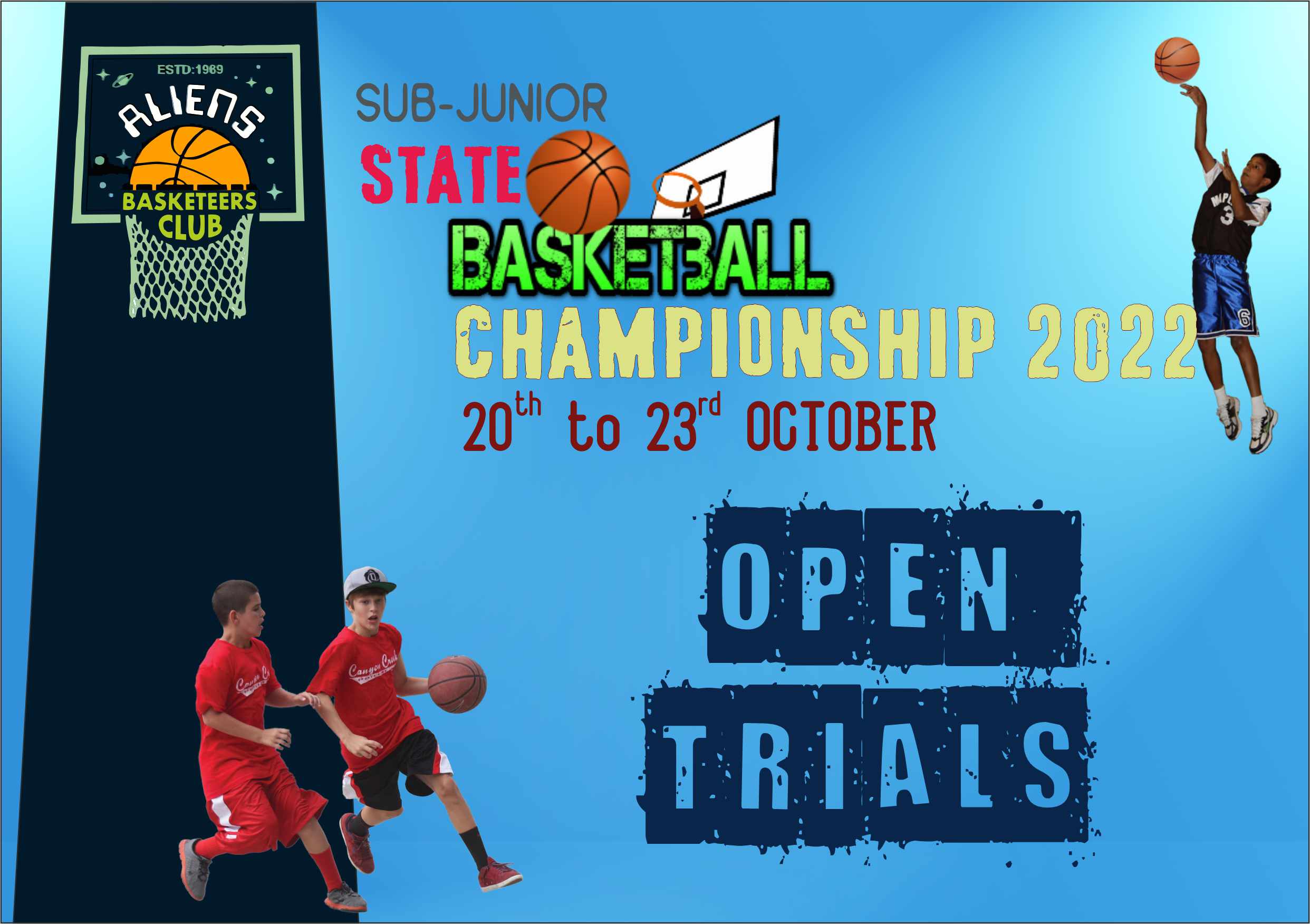 The Sub-Junior Open Trials will be held for all those born on or after 01.01.2009 on 26.10.2022 at 11 AM at Don Bosco Oratory (North Goa) and on 27.10.2022 at 5.00 PM at Don Bosco Fatorda (South Goa). All those who names are not in the selected list from the state championships and all those who did not participate but wish to play for Goa at the National Basketball Championships should be present in full kit for the trials.
In the recent under-14 state championship held in Panjim, the following players have been selected in the Boys and the girls category.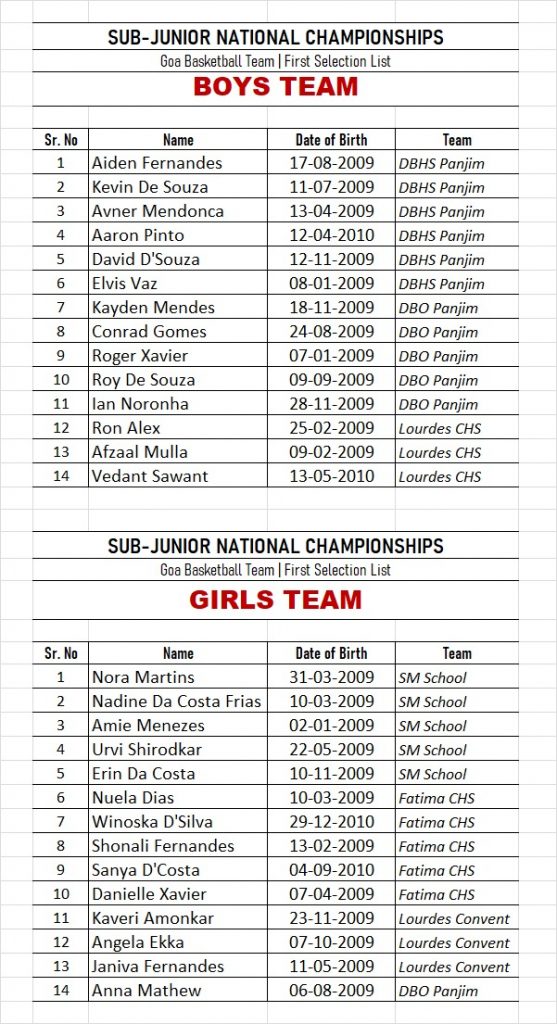 More players will be selected from the Open trials, followed by an intensive camp to be held from 29th October 2022 onwards. The camp will be conducted at Don Bosco Oratory Panjim from 10.00 AM to 12.00 Noon. All those who have been shortlisted in the State Championship need not participate in the Open Trials but need to report in full kit to the State camp on Saturday, 29th October 2022. Details of the camp will be sent to those selected and also published on this official website.