BCG Meets on 10th AUG 2017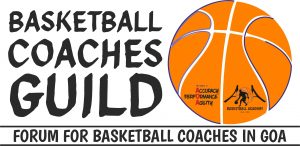 BCG was conceptualised to standardize and further develop the coaching methods in Goa, with the belief that Goa has talent and if properly developed could make a big difference even on the National scene. The growing interest in basketball is a clear indication to the fact that popularity is growing and needs to be promoted in a systematic manner. With the Basketball Federation of India taking the Coaching Education Program seriously, and the FIBA – the International Basketball Federation putting a lot of interest in India, being a qualified Coach will be norm for most states and clubs.
The second meeting of Basketball Coaches Guild (BCG) will be held on 10th August 2017, at 3.30 PM at the Don Bosco Oratory, council Hall. All Physical Education Teachers, and Coaches, attached to Clubs and Schools, who have a regular coaching being undertaken and wish to be part of the BCG are requested to confirm their participation on the details given below.
This initiative of AOA Basketball Academy, with Olencio Dias heading the academy, and Fr. Ralin De Souza (head coach and WABC level 02) is done in the hope of developing resource for Basketball in Goa, pull in the expertise of coaches in different centres of Goa and build up relationships with the coaches who are the primary contributors in the education process.
We thank the new coaches who have shown interest. Basketball Coaches Guild and AOA Academy wishes to invite coaches & PE Teachers to work together for the development of BASKETBALL and the BETTERMENT of the children to whom we owe this game.
Kindly confirm your participation by mail to goabasketballassociation@gmail.com or
WHATSAPP or SMS to 9422018850 (Olencio) | 9921448023 (Fr. Ralin)