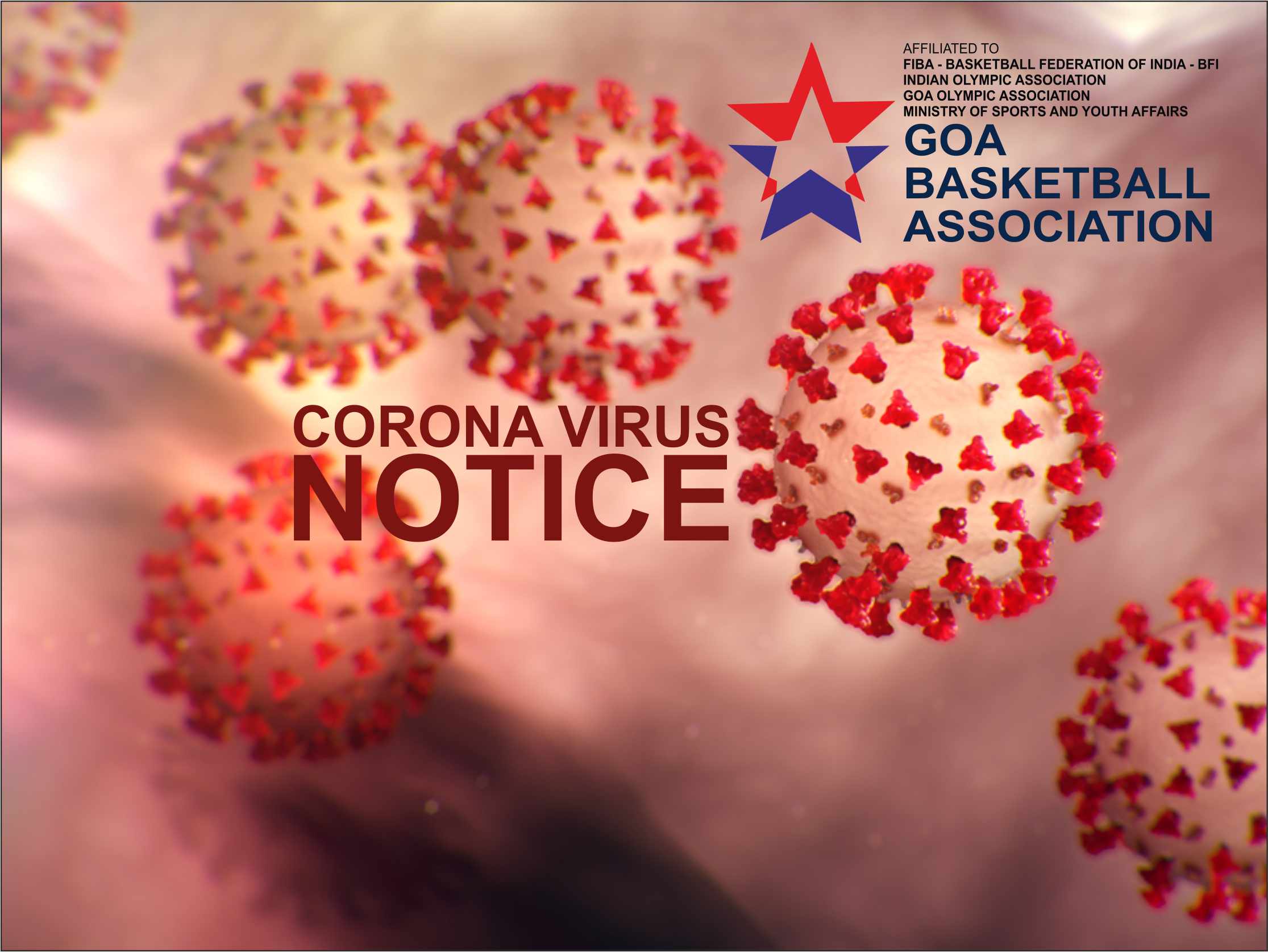 The announcement of the 'Janta Curfew' is indicative of a nation-wide initiative to curb the spread and the dangerous effects of the virus which spread in simple forms and needs to be restrained from public gathering.
In view of the Corona Virus Pandemic and the necessary precautions taken by the State of Goa and the Country, the GBA has issued a NOTICE to all its affiliated Institutions, Clubs, Teams, etc., to suspend all activities for the interim period till 15th of April 2020.
The GBA has suspended its immediate activities till the 13th April 2020 as a prevention and precautionary measure. The On Going Khelo India Under-17 Womens league as well as the upcoming State junior Basketball Championship will be held after the 13th of April 2020.
The GBA also exhorts all affiliated institutions, clubs and teams to take a serious note of the issue in the interest of public health and control of the virus.