Fr Ralin is WABC Level 2 Coach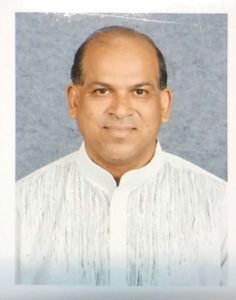 CONGRATULATIONS to Fr. RALIN DE SOUZA for topping the WABC Level 02 Basketball Coaching Course in Bangalore held recently in early June. He is now the only Goan Basketball Coach to be listed on the FIBA-WABC website among 111 coaches of India who are qualified after the intensive coaching program undertaken by FIBA and WABC in India. Among the two WABC Level 02 clinics conducted in India for the first time (in Noida and Bangaluru), Fr. Ralin stands third at the National level.
The International Basketball Federation (FIBA) has begun this Coaches Training Program for the last four years where coaches could be qualified as FIBA-BFI level 01, 02 and 03. Last year, FIBA revamped the coaching program internationally and entrusted the task of coaching education program with WABC – World Association of Basketball Coaches. While the earlier modules are valid only in India, the New Coaching Programs conducted under the banner of WABC are acclaimed internationally at par with any other country.
In Goa, there are only three who have completed their FIBA-BFI level 01 Certificate course. Fr. Ralin completed the entire coaching program – Level 01 (Bangalore 2014), Level 02 (Kolkata 2015) and Level 03 (Chandigarh 2016). In June 2017, Fr. Ralin was invited for the WABC Level 02 conducted under the new Program in Bangalore, where he excelled topping the group.
This is a big honour and advantage for the state of Goa to have one of its own to be qualified as an international Basketball Coach and the only one to be part of the WABC Level 02 Program and excel. He is registered on www.fiba.com/wabc with an international registration licence number – 2017505566.
Fr. Ralin is the head Coach of the AOA Basketball Academy, and is also coaching at the Don Bosco Oratory Basketball coaching centre.
Congrats Fr. Ralin!!