Goa at Senior Nationals 2017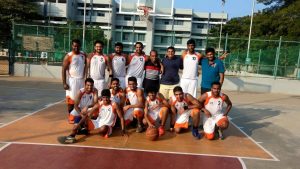 The 67th Senior National basketball Championship for Men and Women held at Puducherry, from 7th to 14th January 2017 will be a memorable one for this lot of Goan Cagers. For one, they broke the jinx, with the men getting one victory in their sleeve against Sikkim (60-42). From a rather close first two quarters, the boys pulled up a good show. Delhi, Chandigarh and Rajasthan were the other teams of the pool.
It has a gradual uphill for Goan Basketball with a major change in 2013, and later an internal shake-up in end 2014. The end of the Basketball Season year 2017 has been blessed one for Goa with every category making head way with at least a solitary victory. Its not much, but its surely encouraging to realise that now we can compete and we can win. The feeling was indeed upbeat, despite the tough loss at the start, the sweet little victory of the basketball team helped look forward with hope for the brighter moments to come.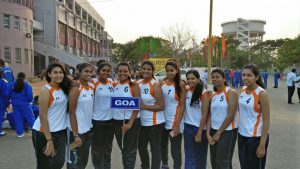 The women squad needs our appreciation too as they put a good fight against Madhya Pradesh, Himachal Pradesh, and Uttar Pradesh.
Congrats guys.. this is a relief victory (even though a solitary one) after ages.