T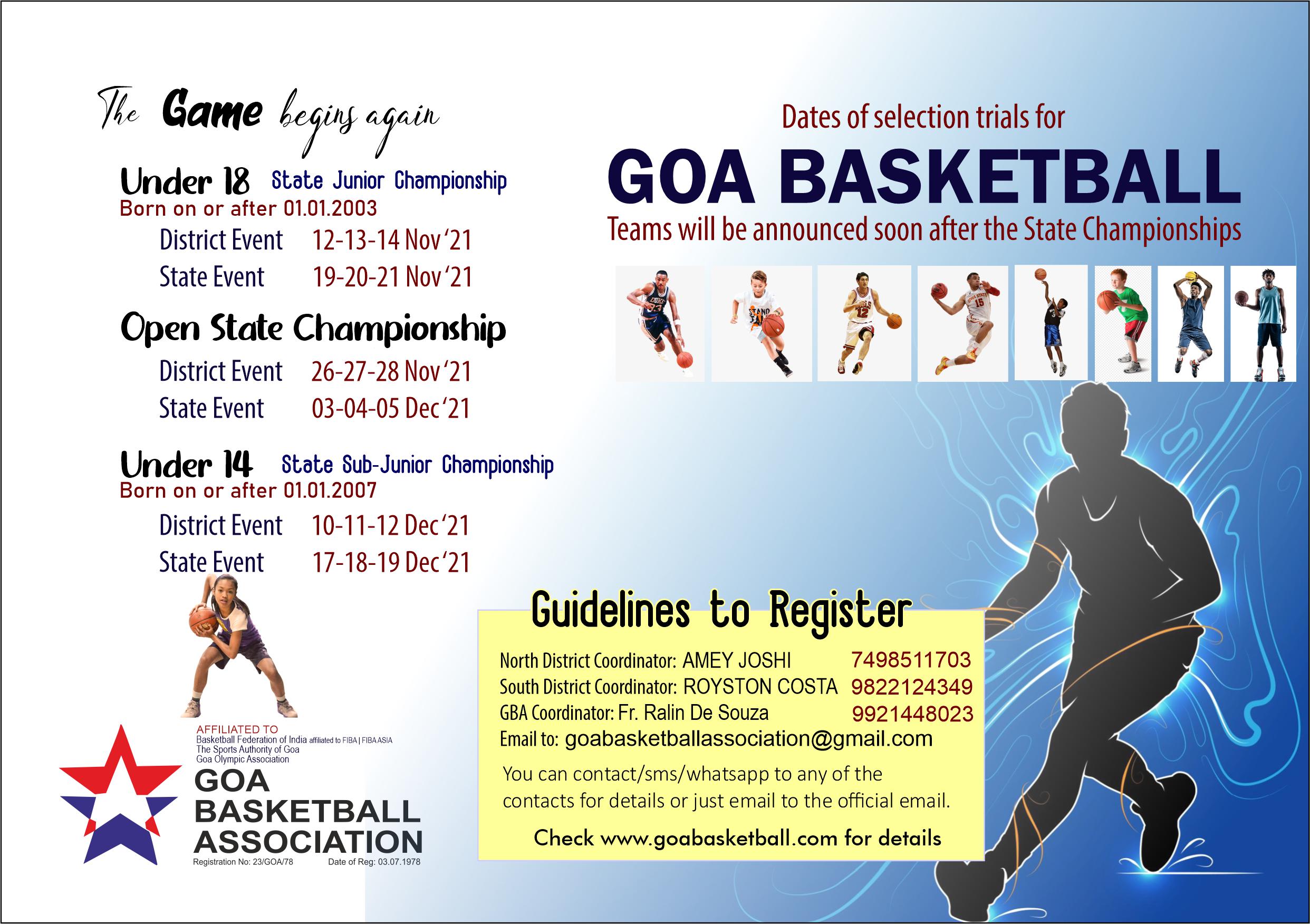 he Goa Basketball Association launches it State Championships Program for the first time after the Pandemic Lockdown, with the prescribed norms by the state for outdoor sports events.
As the per the announcements of the BFI, the 71st Junior National Championships will be held from the 4th to 10th January, at the Basketball Complex, Indore. All those born on or after 01.01.2003 are eligible to participate. The GBA will organize the State Championship will be held at the District level on 12 – 14 November and the State Championship thereafter will be held on 19th to the 21st November.
The Senior National Championships this year will be held in Tamil Nadu, Chennai from the 23rd to 30th January, 2022. The championship will first be at the zone level. The western Zone comprising of Gujarat, Rajasthan, Maharashtra, Goa, Madhya Pradesh and Chattisgarh will organize its zonal championship will be held earlier. The GBA will organize the Senior State Championship on 26 to 28th November at the District Level and then State Basketball Championship will be held from 3rd to 5th Dec 2021.
The GBA's new committee has decided to take forward the deliberation of the AGM to focus on a group of Players with talent throughout the Year. This age category would be Under-14 and camps would be held both in North and South District. Hence to focus on the Under-14 age category, the state championship will be held at the District (10-12 Dec'21) and State (17-19 Dec'21) Levels. All teams are expected to register the Teams ONLINE and will be allowed to participate only after registrations. For any clarifications you can mail to goabasketballassociation@gmail.com.