South District Junior Basketball Championship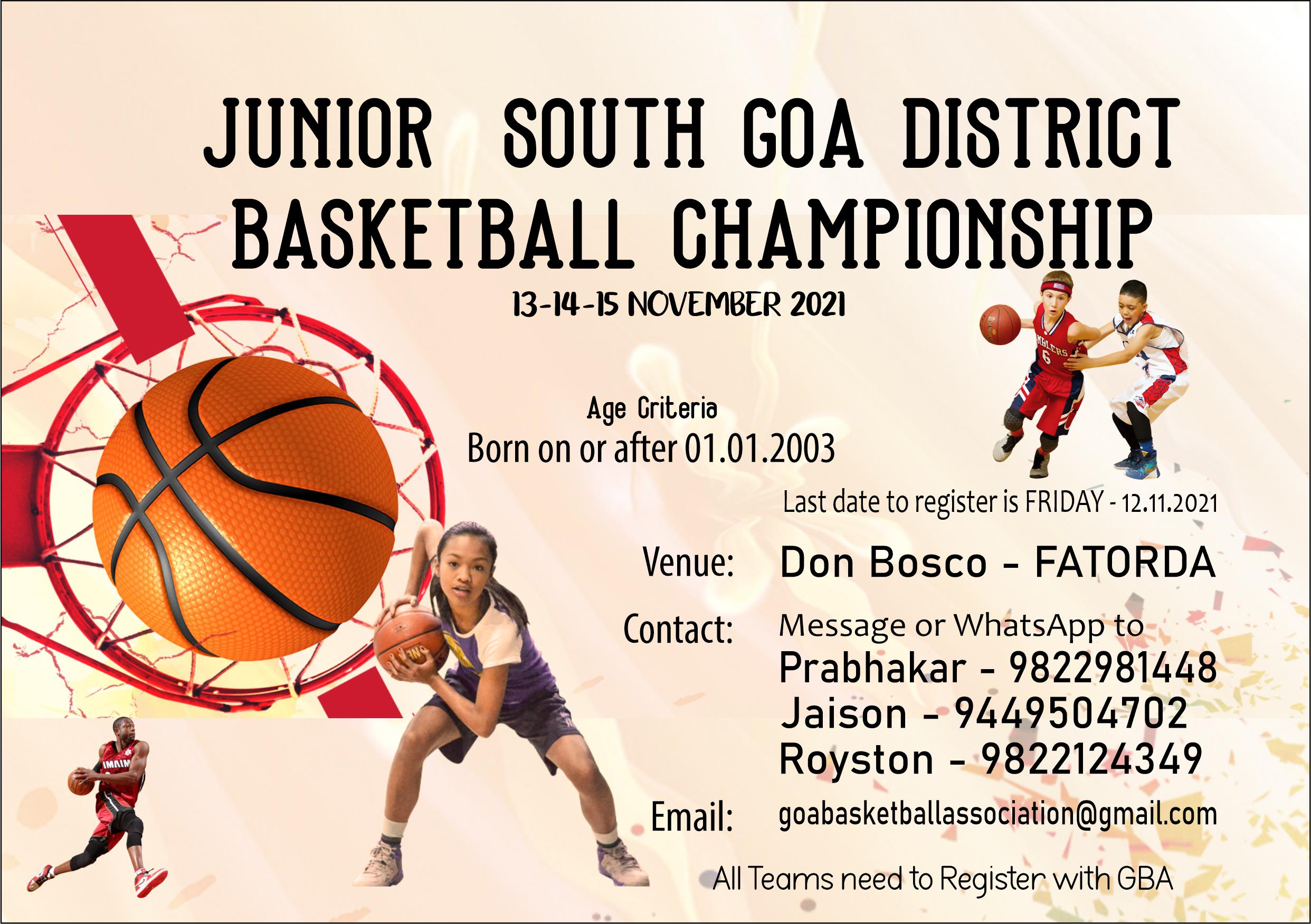 The South Goa District Basketball Association under the aegis of GBA is organizing the Junior [Under-19] Basketball Championships for South Goa. The event will be held at Don Bosco Fatorda Basketball court on the weekend. All those born on or after 01.01.2003 are eligible to participate. In the process of selecting the State Junior Basketball teams for the Junior Nationals to be held in Madhya Pradesh, in early January 2022, players will be shortlisted for the state camp.
Kindly submit your entries to Prabhakar [9822981448], Jaison [9449504702] or Royston [9822124349] or email to goabasketballassociation@gmail.com.
The last date to submit your entries is 12.11.2021