Maharashtra Score a victory over Gujarat Men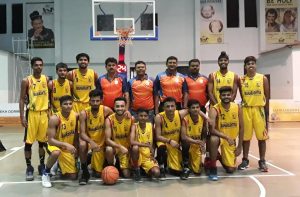 The second day of the Invitational West Zone Basketball Tournament at Don Bosco Oratory, Panjim, had exciting matches between Goa vs Gujarat (women) and Maharashtra vs Gujarat (Mens).
The Gujarat damsels had it easy with Goa, defeating Goa 71-29. In the first two quarters Gujarat women kept the constant scoring streak of taking almost a 20 point lead in each quarter. Even when Goa really got into the game and kept up close with their opponents it was too with just one point margin in the second half, Gujarat had already raced ahead with the victory. Mugdha Amraotkar (20 pts) being the captain of the team lead it from the front, ably supported by Vidya Vhangade (17 pts) adding to make the major bulk of the scorer for Maharashtra, while Rachel Raposa (15 pts) and Rose Rhea Rebello (6 pts) played well for Goa.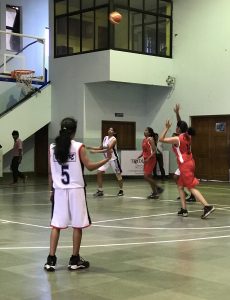 The tough exciting clash between Gujarat and Maharashtra, the former took a slim lead in the first quarter and kept up the tempo till the end of the game. The match was definitely full of speed and energy from the first seconds of the game. Even though Gujarat really got in the mood in the last quarter, taking a lead of 6 points, Maharashtra had already amassed a massive lead to win the game by a 10 point lead 81-71. Sameer Qureshi (21 pts) and Saqlain Sayyed (11 pts) kept the score upbeat for Maharashtra while Kuldeep (9 pts) and Yash Patel (17) played well for Gujarat.